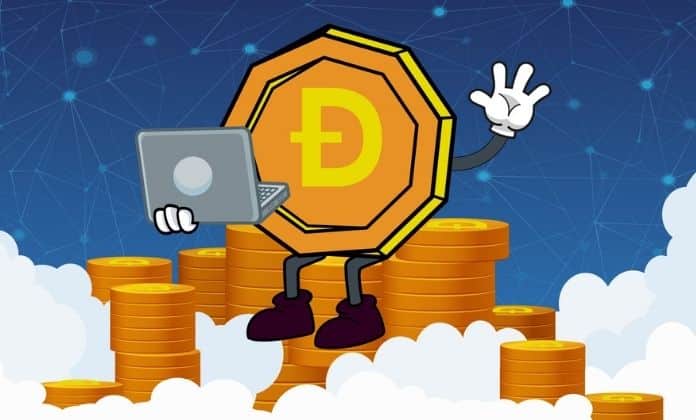 Turkish Dogecoin Makes News in a $120 Million Mining Scam
The FinTech administrative officials of Turkey have examined an illicit cryptocurrency scam. The violation of cryptocurrency network conformities is in regard to the mining process of Dogecoin. The scam has prompted around 1,500 crypto financers to invest their Dogecoin assets into a particular mining venture. The Dogecoin investors were attracted due to a lucrative promise of a 100% return on their investment.

The violator made false promises of rendering profits within a 40-day term. Last week FinTech legal administrators have authorized a criminal investigation to help garner more insights into the scam. The violator has propelled more than one billion DOGE tokens from these crypto financiers.

A leader of Turkey's Chief Public Prosecutor has revealed that the alleged defendant is known as "Turgut V." The financing for this illicit venture by the crypto defendant has enticed holders of Dogecoin in person, through on-ground conferences at high-level locations. These illicit practices also taken place through promotions held online.

This act of crypto violation was fueled as financers started to receive profitable returns on their investment within three months. This convincing act by the FinTech defendant inspired more financers to shed their Dogecoin assets for this promising venture by Turgut V. Unfortunately, the whole business operation by the defendant shut down and the Dogecoin financers lost all their assets due to this violation.

Currently, Turkey's digital prosecutor association has the Bureau of Terrorism and Organized Crime on the lookout for the defendant Turgut V. Additionally, 11 other accomplices were associated in this crypto crime involving Dogecoin. Turgut V and all the other accomplices have been banned from fleeing the nation of Turkey.

Dogecoin was introduced to the crypto market in 2013 as a joke. However, the meme dog-established crypto network has become a prominent standing in the FinTech ecosystem. Tesla's CEO, Elon Musk, is the biggest propagator of Dogecoin and has invested in tokens of Dogecoin for his son. The revenue filings of Dogecoin in May 2021 listed a rise of $37 billion market cap establishing itself as the top seven crypto tokens in the market.

Introduction The CBN has moved to develop a regulatory framework for cryptocurrencies. In …