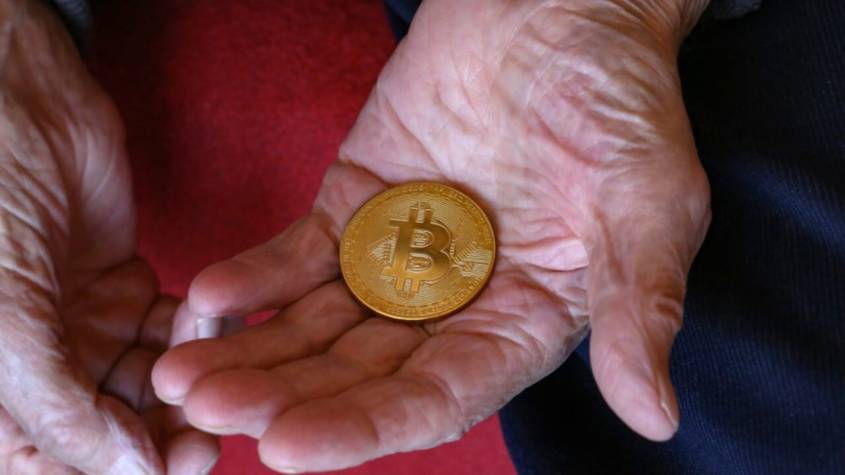 Home
Bitcoin News
Survey Says Half of Crypto-Aware U.S. Retirees Won't Invest in Bitcoin
Survey Says Half of Crypto-Aware U.S. Retirees Won't Invest in Bitcoin
According to a survey done by a magazine Gold IRA Guide which deals in precious metal investments, in the total population of American retirees, only 3% of them own bitcoin. On the one hand, 56% of the group are already aware of bitcoin, but they heartily refuse to invest in the cryptocurrency.
These sobering findings were revealed by the magazine when it runs a survey across the country to find out more about the investment interests and thoughts about bitcoin of the retirees across the U.S. They run this survey among 1,000 retirees who were over the age of 50.
For all the crypto enthusiasts, the survey brought surprisingly sad news as the retirees are immensely skeptical about investing in crypto. The survey reports also show that in the past few years none of them has shown any interest in investing and bought no cryptocurrencies.
If the survey is taken into account, the crypto community has a long way to go in terms of educating the general public about bitcoin and has a lot to clear about the myths.
Gold IRA Guide notes that the retirees are a very hot target for investment managers. Retirees are holders of a good sum of money to invest and are easy to persuade. Moreover, many of the retirees are always in search of various ways to diversify their investments and portfolio holdings.
The retirees are considered as low-hanging fruit for the Bitcoin community as they are the one in search of alternative assets that can balance and give them a good return despite the market fluctuations. As time goes, retirees are becoming more open to various aspects of the crypto world and the IRS approving cryptocurrency IRAs is a great example.
If persuaded and appropriately educated about the crypto market, American retirees can move their investments from traditional options like bonds, real estate, and stocks.
Contrary to the retirees, Millennials are way more open about their investment options. But the drawback of Millennials is that they have comparatively less money to invest than the retirees. According to a report, almost 50% of the Millennials are trading in crypto in the U.S.
They are more likely to trust and deal in crypto exchanges than the traditional investment options.
The managing director of eToro US, Guy Hirsch says, "We're seeing the beginning of a generational shift in trust from traditional stock exchanges to crypto exchanges. Younger investors' experience with the stock market has seen a great deal of loss of trust, with the fall of Lehman Brothers because of irresponsible practices followed by the worst recession since the Great Depression."
Introduction The UAE has become an attractive destination because of its liberal vis…