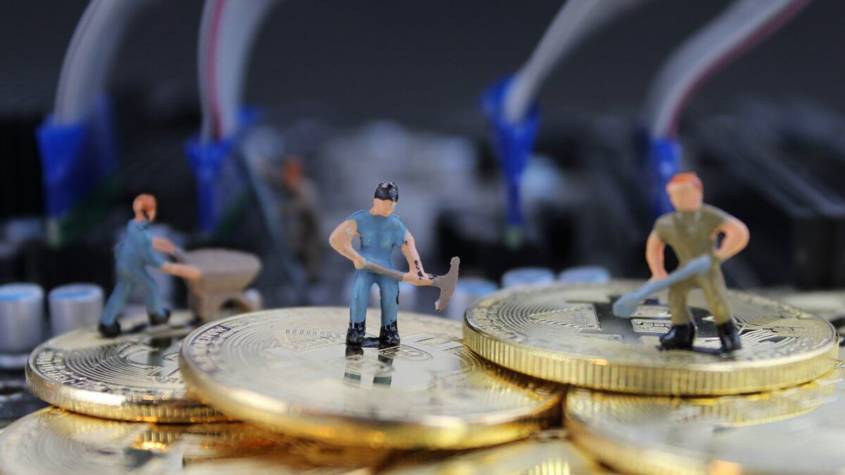 Home
Bitcoin News
Miners of BSV Coins lost 2.2 dollars million for mining the coin
Miners of BSV Coins lost 2.2 dollars million for mining the coin
After the split of Bitcoin cash and Bitcoin SV on November 2018, the miners are facing massive losses. The miners of BSV have suffered a loss of 2.2 million dollars to ensure the network is secure after the hard fork. The news was published via a tweet on 12 April by Bitmex.
Everyone in the crypto industry remembers the scenario after the hard fork. The big names of the industry chose their side to support either BCH or BSV. Bitmain took the side of BCH. The fork was a result of the difference between Bitcoin Jesus Roger Ver and self-declared Satoshi Nakamoto aka Craig Wright. The disagreement between the two was because of the size of the block of Bitcoin Cash. In the Tweet, Bitmex has reported that they have earned a negative profit of 12%.
The mining operations were conducted under heavy loses to destabilize the security of the conflicting fork. It became necessary for the BSV miners to mine at a loss to maintain the security of the network under 51% threat. If they had stopped then, BSV would have lost most of its market value. The investors of the network have continued to support the network in spite of the loss.
Bitmex has reported that miners have lost 2.2 million alone to mine BSV. The loss will be even more if labor cost, hardware, and overheads are calculated.
There is an entirely different scenario in the Bitcoin Cash ABC, they have comparatively earned a profit of $42.4 million compared to its competitor. CoinGeek funds the maximum portion of the mining operation conducted by BSV. According to the crypto statistics they control about 28% of the network mining power. It remains a matter of surprise why other miners are showing interest in BSV compared to BTC or BCH. As per the research, it makes no sense to support BSV.
Although it is doubtful whether BSV will be gaining any good press sooner especially after the lawsuit filed against an anonymous user by Craig Wright, who claims that he is not Satoshi Nakamoto. The anonymous user has got the right amount of supporter on his side who too believes Craig is not Satoshi. One of the prominent supporters of the unknown is CEO of Binance who has openly voiced his frustration on tweeter. He has also said Craig's BSV will be delisted from his exchange if he does not change his behaviour.
Presently BSV is ranked 12 according to the market cap.
Introduction The CBN has moved to develop a regulatory framework for cryptocurrencies. In …