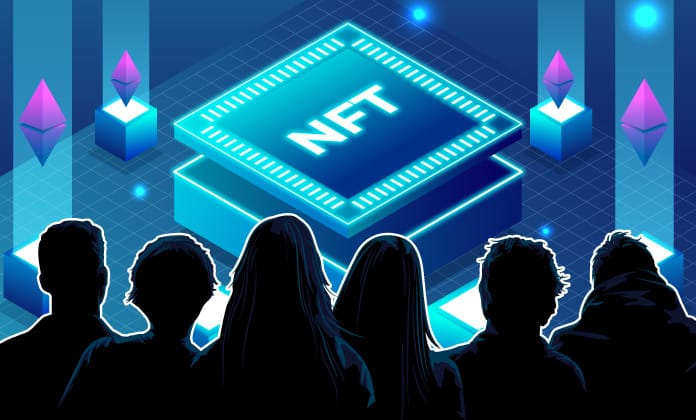 Ethereum NFTs to Rule 2022 as Well
2021 was the year of NFTs, and no one can deny it. The fact that Ethereum-based NFTs amassed over 20 billion dollars last year shows their dominance. However, even with a new year, the demand for non-fungible tokens is not dying.
With NFTs offering ownership proof of digital items, such as collectibles, in-game items, art pieces, and more, their global demand is a given. Furthermore, NFTs offer proof after they are minted, meaning after a blockchain converts the digital file into a virtual asset.
Smart contracts power them, and they act as the data and code behind the proof of ownership and transferability. Currently, Ethereum boasts the biggest NFT marketplaces in the industry. It houses Mintable, Rarible, OpenSea, and many more.
Traders have not shied from searching for a detailed Ethereum price prediction, accounting for the upcoming NFT boom. Several experts and analysts previously claimed that NFTs must showcase their functionalities to maintain market relevance.
NFT ventures were quick to jump on the opportunity to launch NFT-backed loans. Even Ethereum accepted it and shed some light on the service in an official post. The post explained that some dApps allow users to borrow money using collateral. For example, a user can collateralize 10 ETH to gain 5000 DAI. This system ensures that the lender will get the money back. In case the borrower fails to pay back the stablecoin, the lender receives the staked tokens.
The NFT market was doing well even without the release of such functionalities. Arcane Research recently released a report stating that NFT activity within OpenSea has passe over 2 billion dollars in 2022. The platform amassed over 261 million dollars on 9th January, making it the third most profitable day for OpenSea.
With such numbers on display, the demand and prominence of Ethereum-backed NFTs are only growing.
Introduction The CBN has moved to develop a regulatory framework for cryptocurrencies. In …