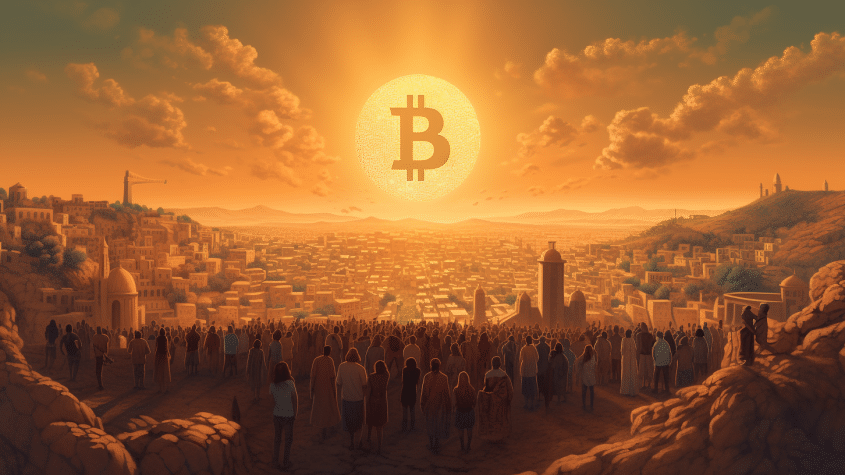 What Is The Future Of A Crypto Career?
Building a career in the crypto industry appears realistic and optimistic, as there is a diversity of promising opportunities the burgeoning industry offers to the increasing aspirants. An increasing number of international organizations and individuals are fast accepting cryptocurrency, a fact that triggers the demand for professionals with good expertise and experience in the industry. The future of careers in the cryptocurrency industry is likely to continue to grow as the adoption of cryptocurrency increases. Well-versed professionals in the web3 industry are in high demand to help businesses and investors make profitable investment decisions.
In any case, if you are interested in entering the web3 industry, here are a few key trends that have the potential to shape the future of careers in the crypto industry:
Increased Demand For Specialized Skills
As the cryptocurrency industry matures progressively with each passing day, the demand for professionals with specialized skills and experience in specific cryptocurrency platforms or cryptocurrency trading changes accordingly. That being said, banking institutions, investment firms, and hedge funds these days hire expert blockchain developers to develop their cryptocurrency and applications.
Blockchain technology has a lot of applications in various industries, for example, insurance, real estate, and intellectual property. Suffice it to say the need for specialized professionals is evident as the industry develops. In addition, engineers with more experience will be needed to build on blockchain and develop more complex applications.
Meanwhile, the increasing number of cyberattacks shows that the need for cybersecurity professionals specializing in blockchain security will be greater than ever. Experts are needed to fortify protection systems that fend off hacking and investigate and fight against all common attacks.
Growth In Remote Work
The COVID-19 pandemic has accelerated the trend toward remote work, which will likely continue in the cryptocurrency industry. This could make it easier for professionals to find cryptocurrency industry jobs, regardless of location.
So after grabbing a remote job opportunity provided by crypto recruiting firms, blockchain developers can start working by living in any part of the world. Remote job opportunities are indeed the ticket for people hailing from rising economies. This implies that aspirants interested in remote crypto jobs can earn salaries relatively higher than those paid in their homelands. These opportunities, meanwhile, also contribute to triggering developing economies and turning the quality of life around for a host of people.
Greater Emphasis On Diversity And Inclusion
There has been a growing focus on diversity and inclusion in the tech industry in recent years, and this trend is likely to continue in the cryptocurrency industry as well. Companies may prioritize hiring professionals from underrepresented groups and may place a greater emphasis on creating inclusive cultures.
This will enhance the odds for entrepreneurs and employees from underrepresented groups to participate in the industry by choice. The blockchain space is full of accomplished people with diverse backgrounds. For example, many professionals are passionate about personal finance and investing in cryptocurrencies but need to become more familiar with blockchain technology. This limits the kind of exchanges and projects they can participate in, which may make them feel disconnected or disinterested in their work. Additionally, suppose cryptocurrency start-ups fail to meet their financial expectations or run into legal or crypto-security issues. In that case, they may choose to move on to other opportunities — essentially forcing crypto companies to live off of one-time revenue streams while they grow.
Increased Use Of Automation And Artificial Intelligence
The future will present more opportunities for professionals who are able to make data-driven decisions that are informed by real-world insights gathered through the use of AI. It is likely that these roles will be in demand and require the ability to design software, develop algorithms and process large amounts of data. This creates a new career path for cybersecurity professionals, but it is unlikely that a majority of them will pursue this specialized route.
Many companies are also looking for roles that enable employees to work on projects that focus on developing technologies related to blockchain applications. These roles include "product manager, "trader," and "product executive."
However, there are many positions that aren't specific to cryptocurrency. Companies are also looking for positions that enable employees to work with artificial intelligence technologies and automation. For example, there is an increasing demand for professionals who can manage AI systems that help improve processes and decision-making in businesses. These roles include "manager, knowledge engineering," "director of machine learning," and "senior machine learning engineer." In an environment with increased automation and the use of AI systems, these roles may become more popular than ever before.
Conclusion
Blockchain space is offering new blockchain job resources every day. Therefore, if you possess the right know-how and experience in the space and are quite passionate about assuming the desired position, many industries are waiting for you to join. Choose an industry, for example, health care, telecommunications, banking, etc., that utilizes blockchain technology to propel your career like a dream and efficiently improve your life's quality.
Within the next decade, the supply of future talent will likely be in great demand and will attract investors looking to develop new careers. Over the last few decades, many new jobs have arisen in several industries. There is no reason to believe that cryptocurrencies and blockchain technology will not rise similarly.
Blockchain Staffing Ninja, a leading crypto recruitment agency, to learn how we can groom your career and help you land a job in the crypto industry as a result of various helpful connections in the blockchain industry.
Overall, the future of careers in the cryptocurrency industry is likely to be driven by the continued adoption of cryptocurrency and the development of new technologies and platforms in the space.
Cryptocurrency is a digital currency that utilizes cryptography to secure and verify trans…