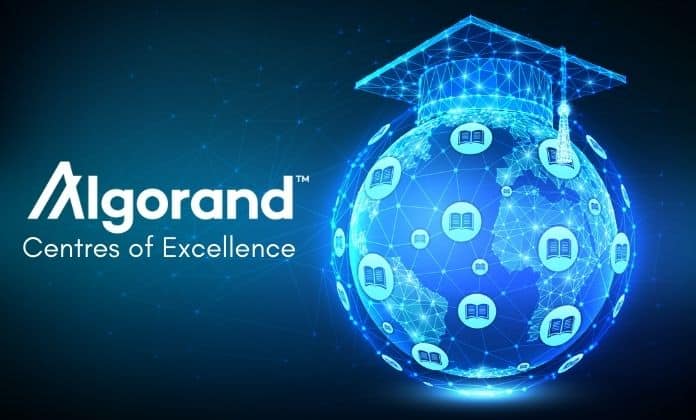 ACE Programme: Higher Education and Research Initiative Attracts Proposals
The Algorand Centres of Excellence (ACE) project got 77 proposals from 46 countries, bringing participants to almost 550. The ACE program is a ground-breaking initiative to have a long-term positive impact in the blockchain and cryptocurrency space. The map below depicts the geographic distribution of participants across all submitted applications.
Africa: 27
East Asia: 10
Europe: 187
South Asia: 17
LATAM: 39
Middle East: 21
North America: 181
Oceania: 59
Southeast Asia: 16
Hugo Krawczyk, Algorand Foundations' lead researcher and head of the ACE program, says, "The quality of the submissions we got for the ACE program is remarkable." "We are tremendously grateful for all of the applicants' efforts in producing these outstanding proposals. Their ideas will take the blockchain field to new heights, not just in terms of cutting-edge research but also in terms of revolutionary blockchain and cryptocurrency teaching. The ACE program will assist in the development of diverse, brave generations of blockchain natives who can invent, construct, manage, and innovate across all geographies."
The following are the program's primary goals:
In the realm of blockchain and cryptocurrency, multidisciplinary research should be pushed and shared.
Create educational opportunities for a new generation of blockchain natives, such as blockchain courses and student projects, hackathons and accelerators, student-led events, and grassroots student participation (e.g., blockchain clubs, etc.).
Encourage applied research and instruction so that new real-world methodologies, applications, and use cases may be developed.
Create a broad and inclusive community of blockchain enthusiasts interested in student and campus initiatives.
Promote demonstrable social impact and sustainability activities based on blockchain technology. Improve the capabilities of the Algorand platform, grow its community and ecosystem, and bring us closer to attaining the objective of a fair, inclusive, and borderless economy.
YLaunched in 2019, Algorand is still a relatively young altcoin that has huge potential to explode in the crypto market. You can get more details here about why ALGO matters in the future.
Introduction The CBN has moved to develop a regulatory framework for cryptocurrencies. In …