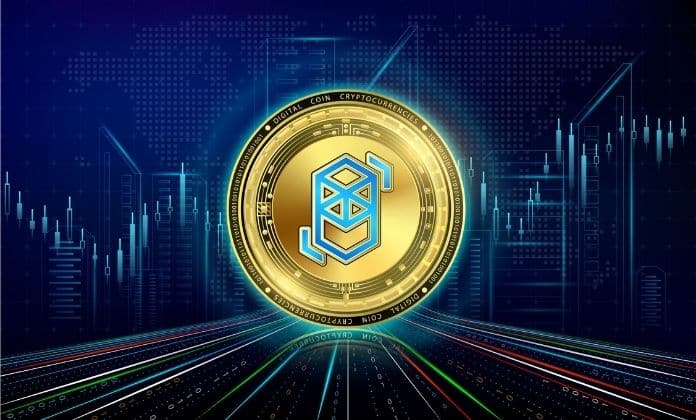 Fantom Trades Lower; Is It a Right Time to Buy FTM?
Fantom is a network of blockchains that provides the users with unique functions that increase scalability, speed, and effectiveness. It is a DAG-based layer-1 blockchain network that provides users with facilities like minting, trading, lending, borrowing digital assets, and much more. It also solves many other blockchain-related issues, such as scalability and transaction time.
It was founded by South Korean computer scientist Dr. Ahn Ik with a group of blockchain enthusiasts, scientists, and developers. It offers a new way of blockchain and the DeFi ecosystem. It uses Byzantine Fault-tolerant consensus that offers secure, quick, and easy transactions on the network.
It also solves issues regarding scalability and speed with its ABFT algorithm. It reduces the dependency on timing. In this way, it offers better confirmation speed than other blockchains.
Currently, there are three types of FTM tokens
ERC 20, which is compatible with the Ethereum network.
BEP2, which is compatible with the Binance network.
Opera FTM, which is Fantom's mainnet opera chain.
The best part is ERC 20 token can be used in the opera mainnet; thus, FTM is a multi-purpose asset that plays a good role in the blockchain ecosystem.
FTM Price Analysis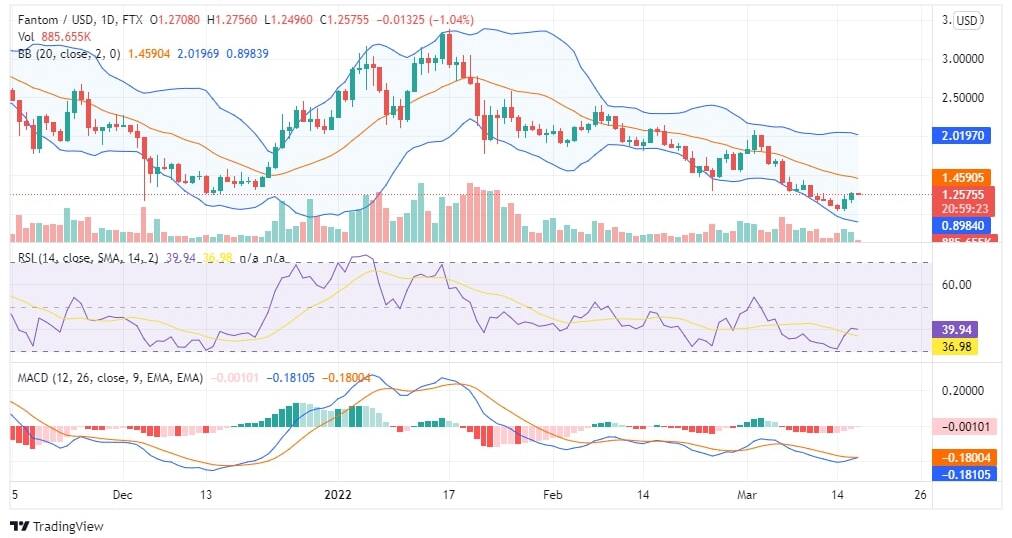 While writing this analysis, the price of Fantom is trading around $1.24. Interestingly, it has broken the support level of $1.30. Now, it works as the resistance, but we think it will cross the level and start its bullish run.
On the daily chart, MACD is going to reflect a bullish sign, the RSI is around 40, but candlesticks are forming in the lower half of the Bollinger Bands, which increases the volatility. Based on the FTM coin price prediction, it is not the ideal time to invest in the short-term because it is in a short-term downtrend, and it may fall again, so you have to check the price for the best opportunity.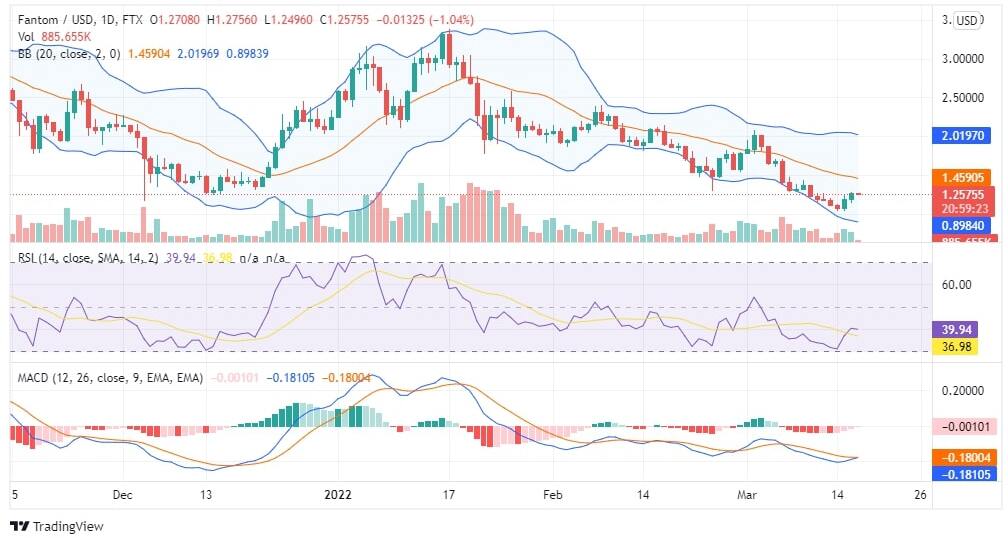 On the weekly chart, it is making higher highs, which seems to be a bullish run. It takes support around the $1.20 level, and we think it will consolidate at this level for a few months. After that, it will rise again and reach a new all-time high.
Still, we think it is a very good opportunity to invest for the long term, but you should be cautious with this downtrend. Overall, in the short term, the chart is bearish, but in the long term, the chart will consolidate for a few months. It is not a good chat to invest for the short term, but if you want to invest for the long term, you should start accumulating FTM coins.
Building a career in the crypto industry appears realistic and optimistic, as there is a d…