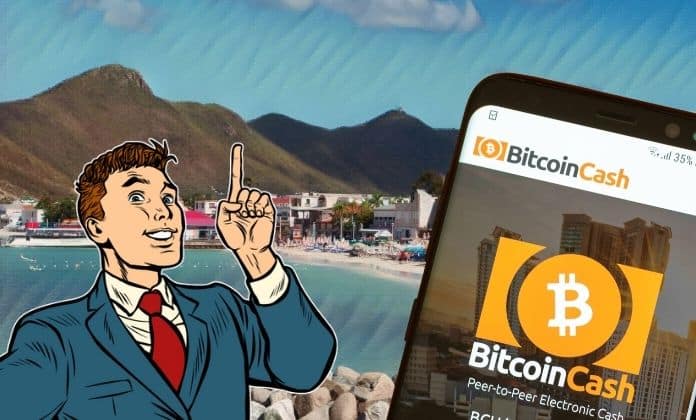 St. Maarten Legalizes Crypto; BCH Front-Runner in the Race
Last year, El Salvador expressed plans to build bitcoin with the hope of nurturing a crypto-economy within the country. Following this lead, another country has considered legalizing cryptocurrencies. A St. Maarten lawmaker Roland Brison shared that the country is seriously considering legalizing cryptocurrencies, and to everyone's surprise, it could be Bitcoin Cash.
Bitcoin Cash was introduced as a hard fork of Bitcoin in 2017. Vitalik Buterin, the founder of Ethereum, first expressed optimism about the coin on a lengthy Twitter thread. This new token carried a larger block space and was much faster than Bitcoin. Within a year after its launch, Bitcoin Cash had managed to surpass the market cap of Ethereum and reached its all-time high of $3,782. Now, the BCH token trades for more than 90%, below its all-time high of $351.
The token gradually took hits that brought it to the bottom of the chart. The hit was so steep even Vitalik Buterin admitted that he was wrong about Bitcoin Cash as a viable alternative for Bitcoin. It is believed that the arrival of much more capable layer 1 and 2 solutions subbed the importance of Bitcoin Cash in the market. However, the BCH kept its relevance in the market with its secure outlook and the importance given to privacy. Given the new developments, the prevalent market analysis of Bitcoin cash future seems positive enough for another rally. The latest reports also state that BCH reclaimed nearly 20% last week alone.
The decision is seen as the reason for the currency's recent performance. On the 19th of March, lawmaker Roland Brison announced that she became the first-ever elected official to receive the pay in Bitcoin Cash. A tweet confirms that Bitcoin Cash has been working under the table to keep its relevance in the market. As per plans of the United People's Party, Bitcoin Cash would give the people of St. Maarten an alternative way to transact and save wealth.
El Salvador has already moved in a similar direction to legalize not only Bitcoin but also built a Bitcoin city. However, the reports show that ever since the policy was drawn, only 14% of the population used BTC for transactions. This would have been the result of peppers viewing Bitcoins as a store of value rather than a vehicle of transaction. This would not be the case with BCH, given its value is well under $500. Moreover, Bitcoin Cash is held by many in the Caribbean regions. So, this legalization is expected to cause no issues regarding the adoption. Analysts are surprised by the new trend of the governments either adopting or their very own cryptocurrencies. In light of CBDC, the IMF already termed crypto "the future of money."
Introduction As a global financial hub, Singapore has seen tremendous growth in the …