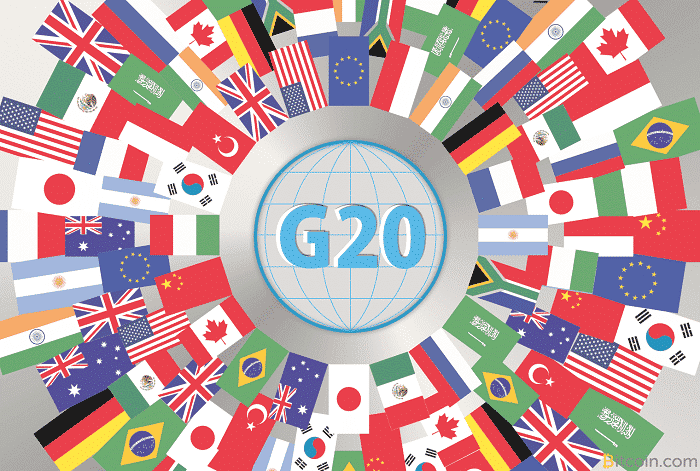 G20 Countries Prepare to Regulate Crypto Assets
After lots of controversies and unstable crypto economy seen in last year's economic downfall, cryptocurrency is seeing new hope in the upcoming G20 summit as countries would come together to help regulate the crypto economy.
This is after the joint declaration of the G20 countries to set crypto policies and commit to regulating the crypto assets for AML and CFT purposes. A lot of standard setting organizations are putting in their resources to make this happen.
This time, the G20 summit is to be held in Osaka, Japan on 28th and 29th of June this year. There would be 19 participating countries in the summit with the European Union and a bunch of guest countries. Some international organization would also be a part of this summit.
When the Financial Action Taskforce submitted their report to G20 last week to help fight global money laundering and terrorist financing, the G20 affirmed their support for the organization. They have been asked, however, to clarify how they plan to apply the standards to virtual asset activities.
The FAFT has stated that they would provide a detailed report come June, but they have also said that the virtual asset providers should have to be registered with the jurisdiction of their place of creation or where they plan to make business.
They have also said that these providers should be supervised by authority and not be self-governed.
The Financial Stability Board
In addition to the FATF, the Financial Stability Board has also submitted their report, which outlines the crypto regulators in each of the member countries. The Basel Committee on Banking has shown concerns over bank's direct and indirect exposures on the crypto assets and is studying the quantitative impact of the same.
As for addressing the domestic and cross border issues arising from the Initial Coin offering, the International Organization of Securities Commission has developed a support framework. This framework would help in keeping such issues controlled.
The countries that will be a part of this summit are Argentina, Australia, Brazil, Canada, China, France, Germany, India, Indonesia, Italy, Japan, Mexico, South Korea, Russia, South Africa, Saudi Arabia, the U.K., the U.S., Turkey, and the European Union.
Once these regulations are in order, the crypto industry would be a more stable and more secure system and could not be used for illegal activities as concerns for security has been raised. These countries have been regulating the crypto industry independently so far, and there had been no global guideline or regulation overlooking it globally. This summit would make that happen.
People around the world would have their eyes on Osaka this June as Entrepreneurs, Investors and Crypto enthusiasts await the results and outcomes of the summit with regard to Cryptocurrencies.
Building a career in the crypto industry appears realistic and optimistic, as there is a d…