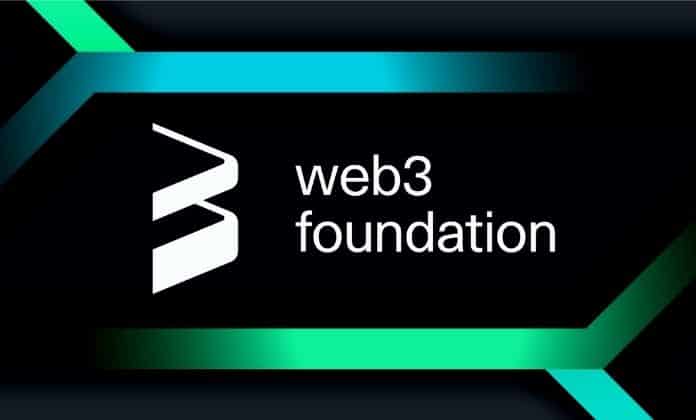 Web3 Foundation Accepts Recipient – Stable Asset by NUTS Finance
On 23rd August, NUTS Finance released a formal notification to the public, announcing that its Stable Asset protocol has been approved and will be sponsored by Web3 as part of the W3F Wave 9 Grants Programme.

The Stable Asset protocol is a synthesized asset protocol that aims to create crypto with the same price anchor to make them more usable in financial services.
As NUTS Finance extends its blockchain innovation activities to Substrate, it is proving its technological prowess with the hope to cater to the Polkadot network.

Furthermore, this achievement highlights a non-blockchain method of developing a technical system to promote advanced financial services. It will have the ability to collaborate directly with developers in the Polkadot community due to this opportunity.
There are a plethora of new assets in the Polkadot community, both native Polkadot resources, and assets linked from many other blockchains like Eth and EOS. These assets add variety to the infrastructure and marketing strategy, but they also splinter the ecosystem because apps must create distinct markets for most of these assets.
Asset synthesis is a typical method for combining asset values and mitigating risk. One method is to combine various common assets or assets from the same specialty so that the synthetic assets reflect the real assets' increasing pattern. The synthetic assets behave like a mutual fund in this method, and how to appropriately value and absorb the synthetic assets creates a new concern. The second method involves combining multiple assets, such as ETH or USD, with the same price base. The synthetic asset has the same price peg as the real asset, facilitating finance software development by requiring only one synthetic asset for each peg type.
Stable Asset is a second-generation asset synthetic technique. It also offers detailed swapping and saving features based on a portfolio of assets.
Web3 Foundation award winners continue to grow at a rapid pace. They have sponsored 48 grants since the start of the year, demonstrating their dedication to expanding the Web3 ecosystems and the ongoing inflow of analytically-minded companies with creative ideas. Since their establishment, over 200 distinct initiatives have been approved through their award programs.
They are still working on improving their federal grants. This month, they made some modifications that will potentially make the grants procedure go more smoothly for previous and current teams, allowing them to produce initiatives that have a more substantial effect on sustainability. It's inspiring to see so many good players helping to improve the Polkadot, Kusama, and Substrate tech stacks.
NUTS Finance is a decentralized autonomous organization (DAO) focused on developing secure, configurable, and open standards blockchain technologies that enable payment systems. Economists, investors, security professionals, and serial entrepreneurs make up their core team. The method is transparent, worldwide, and blockchain-independent. It hopes to supply the working parts that will assist shape the burgeoning crypto industry through several projects.

Introduction The UAE has become an attractive destination because of its liberal vis…