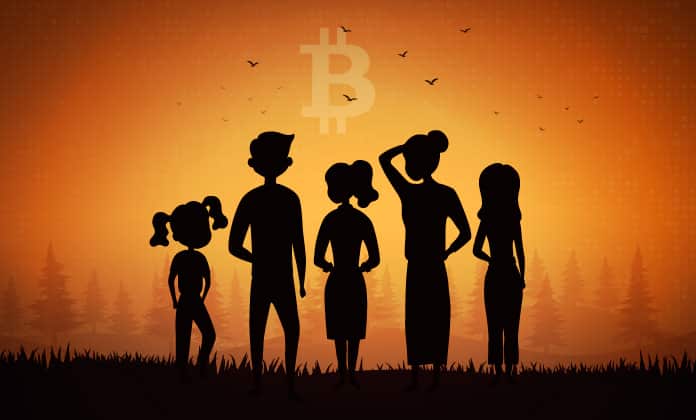 Home
Bitcoin News
Bitcoin Secret Vaults Hidden By Dutch Family Discovered Across Four Countries
Bitcoin Secret Vaults Hidden By Dutch Family Discovered Across Four Countries
According to a CNBC report, a Dutch family that sold all the assets it owned to acquire Bitcoin in 2017 (while it was being sold at a market value of $900) is now concealing its crypto wealth in hidden vaults across four countries.
According to the family members, two vaults are hidden in Europe and Asia each, one is in Australia, and the sixth one is in South America.
According to Didi Taihuttu (the head of this family), he has spread the hardware wallets in many nations. He has done this so that he does not have to go far if he needs access to a cold wallet to escape from the market.
These vaults of crypto coins are stashed in locations of self-storage locations and homes belonging to their friends.
There are different ways of storing these cryptocurrencies, including online exchange platforms like PayPal and Coinbase.
Some people choose to keep their cryptocurrencies in hardware wallets owned by them. These gadgets offer a means to keep the tokens safe. Devices such as the Trezor or Ledger, which are the size of a thumb drive, are used to protect crypto tokens. Crypto tech companies like Square are working on developing a hardware wallet and service "to provide Bitcoin custody to a wider audience."
Taihuttu says that he prefers living in a decentralized world, having complete responsibility to protect his personal funds.
Hot vs. Cold Storage
Individuals wanting to store their cryptocurrency can hold it "hot," "cold," or a combination of both. A hot wallet is linked to the internet, enabling users to access and spend cryptocurrency in a relatively easy manner. However, this convenience comes at the cost of becoming an easy target for dangerous actors.
Philip Gradwell, the Chief Economist of Chainalysis, said that cold storage refers to cryptocurrency moved to wallets where private keys, passwords that allow cryptocurrency to be moved out of the wallet, are not maintained on computers, preventing hackers from gaining access to the private keys.
As per Gradwell, exchanges frequently utilize cold wallets to safeguard the crypto their clients have placed. Meanwhile, the Bitcoin, ETH, and LTC market is riding high, with gains of 57 percent, 83 percent, and 61 percent in the previous three weeks.

Introduction As a global financial hub, Singapore has seen tremendous growth in the …