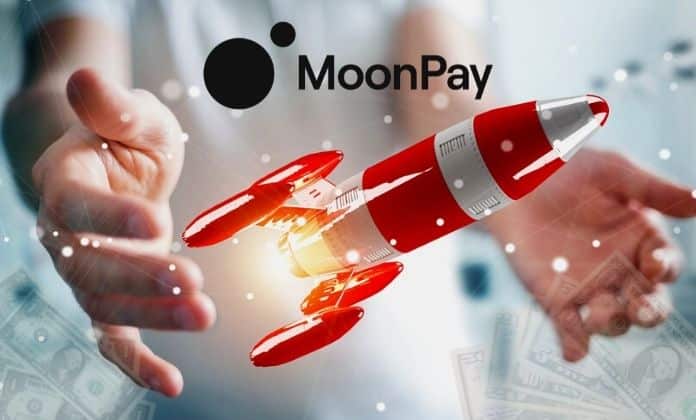 MoonPay Enters the Valuation of $3.4Bln as Bitcoin Reaches High
Since the cryptocurrency market is rising, there is no doubt that new players are emerging in the market. MoonPay, a newbie in the market, brings the crypto craze to new heights in venture finance. The three-year-old FinTech Company said that it had secured $555 million in its first round of funding. Tiger Global and Coatue lead the investment, which values the firm at $3.4 billion.
MoonPay's software, established in 2018, allows users to transact cryptocurrencies using traditional payment methods such as NEFT, credit cards, or mobile wallets like Google Pay and Apple Pay. It also offers other companies its technology, such as non-fungible token (NFT) and Bitcoin.com, marketplace OpenSea, in what CEO Ivan Soto-Wright refers to as "crypto-as-a-service."
Soto-Wright stated that the company's goal is to make the crypto handy to the general public, similar to how video-conferencing platforms such as Zoom have made it simpler for internet calling.
PayPal for Crypto
Since cryptocurrencies and Bitcoin are rising high in the market, all companies indulging in venture capital investment are rising. Following Coinbase's successful IPO in April, investors are hunting for the next big thing.
MoonPay sells itself to investors as a "gateway" door of digital assets. This covers ETH, bitcoin, and digital token assets like NFTs for the time being. But, according to Soto-Wright, the platform will be expanded to encompass anything from token equities and digital assets.
According to Soto-Wright, the corporation keeps complete control to combat money laundering. Market regulators have been increasingly suspicious about illegal conduct.
MoonPay claims that their business is running on profit post-launch of their platform in 2019. After a 35-fold increase in transactions in 2020, the business will surpass $150 million in revenue this year. More than 7 million people have signed up for its service.
Soto-Wright claims he is not much concerned about facing competition in the market. PayPal, he said, is a "closed garden" that denies people access to their funds. Soto believes that crypto's future will be of customers having complete control over private passwords.
Building a career in the crypto industry appears realistic and optimistic, as there is a d…