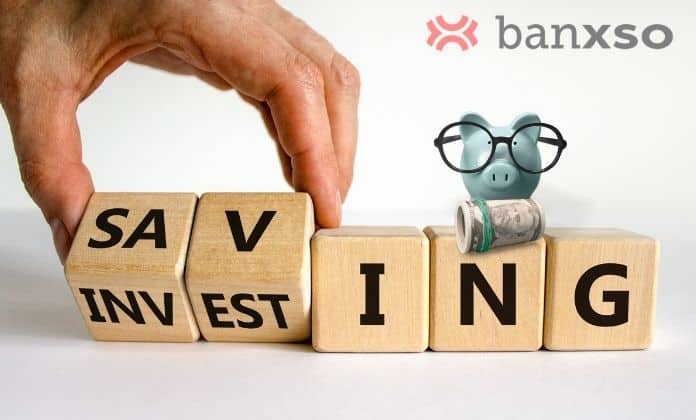 Why Should You Invest in Stocks or Indices Through Banxso?
Indices Trading
Indices trading is the method or way the investors and traders in the market earn profit through the price movements and transfers of indices in the investment market. From a layman's perspective, it can be considered a similar investment option to stock. But in reality, unlike the Stock market, the Indices market is not truly viable to buy or sell an index like a stock or commodity and many others because they are markers or facts of the activities to value or price of numerous assets.
Instead, it can be stated that indices trading encompasses or relies on derivatives instruments such as CFDs, digital 100s, and ETFs index futures for speculating on the movements of these several indices. Indices trading can either be focused on a single index or focused on trading in various indices in terms of a broader strategy in this investment option.
The various types of Indices prevailing in the market are as follows: one is indices available for trading, second is indices available for measuring the performance of the stocks of which includes countries or sectors, or types of commodities, and many more.
Indices trading Vs. Individual Stock trading
| | |
| --- | --- |
| Indices trading | Individual Stock trading |
| Indices trading can be described as trading a bucket of stocks that form the index/indices through one instrument. | It can be described as stocks trading of particular companies, each with individual prices, and the same is owned by the buyer once bought and transferred by the seller. |
| The indices are indicators or general representatives of the stock market as a whole. | Stocks are representatives of an individual firm or company. |
| Buying & selling or trading of Indices is easy through online based platforms or brokers | Stocks can be traded only through certified trading exchanges |
| Risk is relatively large considering its broader arena or scope | Risk is limited to a company or an individual. |
| Indices can be considered as market indicators that clearly showcase the price and quantity movements of goods as well as securities across a time period and from various sources. | Stocks can be considered as a company or a firm's indicators that showcases the price and the movements in the company that too currently. |
Banxso Trading Platform
The Banxso trading platform is one of the most promising and burgeoning multi-verse trading platforms that has multiple ranges of products & services on its trading platform to be offered to its customers, investors & traders. Banxso is a permitted and legitimate platform that hails permission for business in various jurisdictions.
Thus, its traders and investors can perform online trading on the portal with its different trading options officially and legally across various jurisdictions. To be more detailed, the Banxso platform supports various different trading platforms like MetaTrader for stocks and trading markets such as Commodities, Bullions, Energies, Forex, Indices, Stocks, Metals, Shares, and many more other trading options.
Banxso's Indices Trading Option
Banxso's indices trading option facilitates and provides its customers with a basket of indices products, where one can speculate on the movements of major stock indices using CFDs or other tools. At the same time, they provide their users with all the necessary information, insights, as well as wisdom that they need to start investing or trading like an expert in this product.
Banxso's Indices trading tool's benefits are as follows
It has incredibly advanced and cutting edge technology
The patented tools as well as systems that are offered
The insights and strategies service provided for profitable and easy investment
It is one of the safe online trading platforms in the market in terms of security and frauds
Customized and modeled investing strategies offered
Introduction As a global financial hub, Singapore has seen tremendous growth in the …