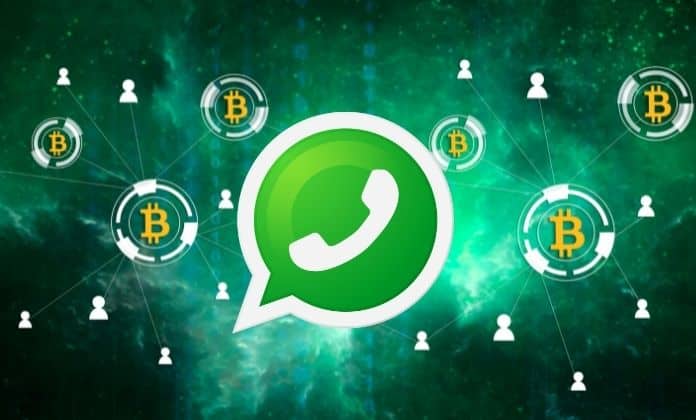 Meta's WhatsApp Will Accept Cryptocurrency Payments Using the Novi Wallet
Meta Platform, previously known as Facebook, has also been experimenting on the wallet software for the last several months while postponing its worldwide plans to launch a digital currency named Diem due to legal issues. Novi, a crypto wallet developed by Meta Platforms Inc, would enable customers to transmit and accept funds over the social networking sites giant's messenger service, WhatsApp. This, although, is not a novel concept for the corporation. It currently accepts conventional peer-to-peer transfers through Fb and its Messaging app, as well as Insta. As you may remember, Novi is Meta's 2nd attempt at such a digital wallet. Calibra, Meta's first attempt at the concept, failed miserably after being scrutinized by politicians and financial regulators.
Novi's Head Stephane Kasriel said in a late-night tweet that the pilot program is only offered to a restricted number of individuals in the U.S. According to him, using Novi has no effect on the confidentiality of WhatsApp private calls and messages. The money received can be kept in the wallet or deposited into a bank account. According to Stephane Kasriel, the transactions are end-to-end secured and do not compromise users' privacy.
Novi's Method of Money Transfer
As per the information on Novi's official site, whenever customers deposit funds into their Novi accounts, they are convertible to USDP (Pax Dollar), a secure digital currency created by Paxos Trust Company.
USDP is intended to always have a steady value in relation to the US currency. "So, in Novi, 1 USDP is equal to 1 US dollar," the website states. Customers can preserve a sum in their Novi accounts or move funds to their bank account in a secure manner. Paxos Trust Company is a finance company that is subject to regulation.
A distinctive application like WhatsApp, Novi is built to move money globally and quickly, with no costs for sending or receiving funds. In October, Facebook began a "small" test program for Novi in Guatemala as well as some regions of the United States, claiming that the service might help reach a percentage of the globe's 1.7 billion people who do not have access to banking facilities. Novi also collaborates with cryptocurrency exchange Coinbase to offer custody services to assure the secure storage of its own customers' assets. In October, a number of Senate Democrats urged Facebook founder and CEO Zuckerberg to halt the launching of Novi, claiming that the firm could not be allowed to run a payment system.
The breakdown seems to connect the proof of identity to the Novi wallet incorporation rather than WhatsApp's present payment capabilities, and this further points to the imminent unification of all transactions within the Meta world into the Novi branding.
Marcus stated that Novi has handled over 100 billion dollars in transactions over the last twelve months on different products and that they will strive to educate everybody, everywhere across the global financial system, in order to drive financial inclusion and economic developments.
Introduction The CBN has moved to develop a regulatory framework for cryptocurrencies. In …