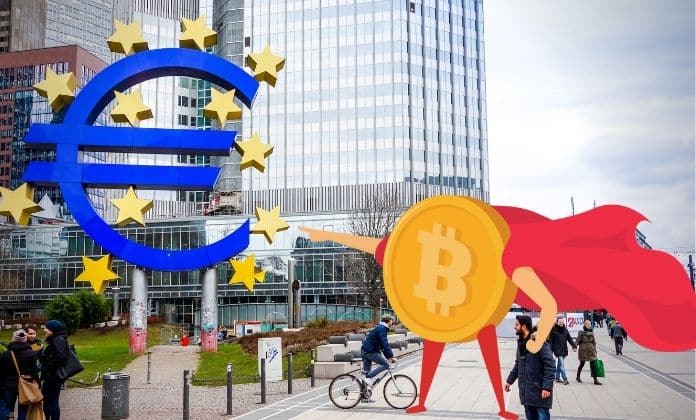 Home
Bitcoin News
Bitcoin Remains Stable as Banks Hike Interest and Reduce Stimulus
Bitcoin Remains Stable as Banks Hike Interest and Reduce Stimulus
Here's What Happened
Two separate measures announced by the Bank of England and the European Central Bank are affecting the Bitcoin market.
Traders expected the Bank of England to maintain the interest rate at its lowest value of 0.10%. However, a surprise came their way when the bank announced that it had hiked the interest rate to 0.25%.
Its Monetary Policy Committee concluded to implement the measure after it was passed with a vote of 8-1 majority.
Another measure that the Bank of England decided to implement was maintaining $1.2 trillion as the amount of quantitative easing. This was concluded with a voting majority of 9-0.
Both these measures are now being coupled with the announcement made by the European Central Bank. The central bank said that it would end the purchase of net assets in March 2022 under the Pandemic Emergency Purchase Programme, also known as PEPP.
To compensate for this measure, the central bank has committed to adding $11 billion to boost an older asset purchase program. Its total amount will increase to $45 billion in the second quarter of 2022 as compared to $34 billion in the first quarter of 2022.
These two factors have raised a question as to how viable it is to invest in Bitcoin at the moment, with the famous Cryptocurrency experiencing a marginal loss.
The Effect
Hopes are high, especially if the traders are aware of how the traditional market recovers after experiencing a drop in its value.
Bitcoin is being said to be going through a similar phase. It stands at a market value of $48,000. The figure represents that it has suffered a marginal loss. Traders have kept their hopes intact as there are signs of recovery.
Large traders are leveraging this phase to accumulate as many Bitcoins as possible. The statement has its support from Marcus Sotiriou, an analyst at GlobalBlock.
He said that there was a representation of an increase of 26.2% in coin holdings, with Canadian Bitcoin Purpose ETF adding 6,341 Bitcoin under asset management.
Recovery is also evident with the Australian dollar and Futures tied to the S&P 500 witnessing a rise of 0.6% each.
Building a career in the crypto industry appears realistic and optimistic, as there is a d…