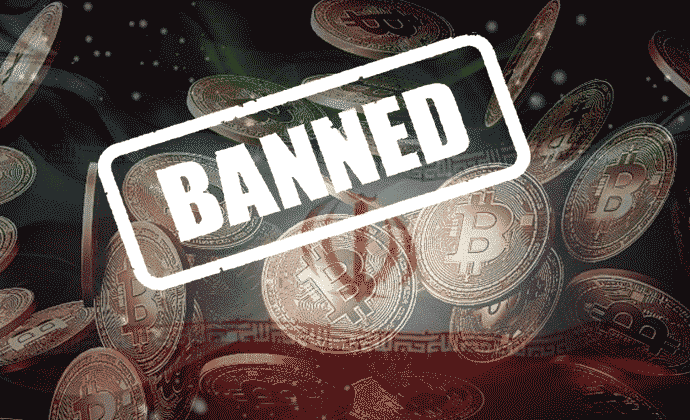 Iran's Interior Ministry Bans Blockchain Outfit
The Iran Blockchain Association (IBA), a not-for-profit and self-regulating body formed in 2017 has been suspended by the Interior Ministry of Iran for contravening rules and operating procedures as enshrined in its articles of association. The Hamshahri Online Persian language newspaper carried the notice on Wednesday, which ordered the association to elaborate details of its balance sheet and crypto exchanges activities to the Social Affairs Organisation. IBA head Sepehr Mohammadi through a press release on the association's website, declined that he or the other board members of the association had received the notice. A crypto-alert list published by the association of delinquent and suspect companies involved in crypto conduct could be the main reason for issuing the notice, Mohammadi said. Highlighting that creating awareness of such entities had helped prevent scams targeted at the gullible public, Mohammadi said that vested interests had publicized the ban and would do everything to hinder the association's activities even before the notice was received by the IBA.
As gold, shares, and forex become less attractive, Iranians have in large numbers been investing in Bitcoins and other digital assets in the corresponding markets. Approximately 12 million Iranians have so far parked their funds in crypto assets, as per the findings of the Iranian Chamber of Commerce, Industries, and Mining. Bitcoin transaction value in Tehran itself is in the region of 30-40 trillion rials ($130-$174 million) as per estimates of the High Council of Cyberspace. Member of Parliament Rahim Zare, towards the beginning of this month, had accused local NGOs trading in crypto assets of remitting foreign exchange currency abroad, although he did not provide evidence. However, IBA said that its core activities included alerting and flagging dubious websites and scamsters to the authorities and the public and strongly denied the claim. In March, The Central Bank of Iran ordered the blocking of online payment gateways owned by crypto exchange websites by Shaparak, Iran's local payment settlement network, to keep money laundering in check. IBA opposed the move, saying stifling technology through coercive measures was counter-productive.

Introduction The CBN has moved to develop a regulatory framework for cryptocurrencies. In …