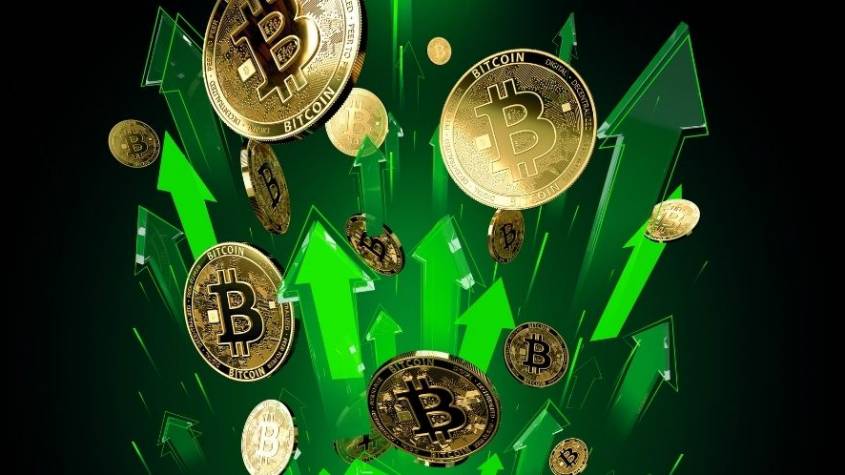 Bitcoin, Ether Hit New Highs Amidst Crypto Adoption
On Tuesday, Bitcoin and Ether reached new heights in Asian trade, bolstered by optimism for crypto acceptance and inflation concerns. Bitcoin's value soared past $67,700 at one point, breaking a previous high established in late October, while Ether, the native unit of the Ethereum network, topped $4,800 for the very first time.

These new highs are part of a more considerable surge in the cryptocurrency market. Solana and Cardano, the so-called "Ethereum killers," are up 23% and 9% in the previous 7 days, respectively.

In early Asian hours, Bitcoin reached a high of $67,803, and Ether, the second-largest crypto by market capitalization, got $4,825.
Both have gained about 70 percent against the dollar since the beginning of October, having more than doubled since June. Since the debut of a futures-based Bitcoin ETF in the US, which heightened hopes of flow-driven increases, momentum has been building.
According to CoinShares data released on Monday, Bitcoin inflows totaled 95 million dollars last week, marking the most significant inflows of all digital assets. In comparison, inflows throughout an 8-week bull run for the cryptocurrency were 2.8 billion dollars.

Over the last few weeks, the largest bank in Australia announced it would offer crypto trading to all users. Singaporean authorities have voiced favorable opinions on the asset class. The asset class has benefited from the positive frame of mind in markets. According to CoinGecko, a cryptocurrency pricing and data collector, the movements have helped push the total market capitalization of cryptocurrency above three trillion dollars.
The overall cryptocurrencies market capitalization was slightly under 3 trillion dollars on the CoinMarketCap database, which counts 13,796 cryptocurrencies.
As traders prepare for inflation, declining actual rates make assets like gold and cryptocurrency that don't pay a coupon more appealing, according to Kyle Rodda, an analyst at broker IG Markets, who added that the sentiment in the sector has been positive.

Meanwhile, experts predict that the rest of the week will be advantageous for crypto-investors, given the current market conditions.
Patreon, a US-based startup, is trying to figure out ways for fans to thank their preferred content providers with crypto-based "creator coins."
Reddit is set to convert its "Karma Points" into Ethereum-based ERC-20 crypto tokens after Meta, previously known as Facebook and Twitter, announced steps to support the metaverse and the NFT market.

Introduction The UAE has become an attractive destination because of its liberal vis…