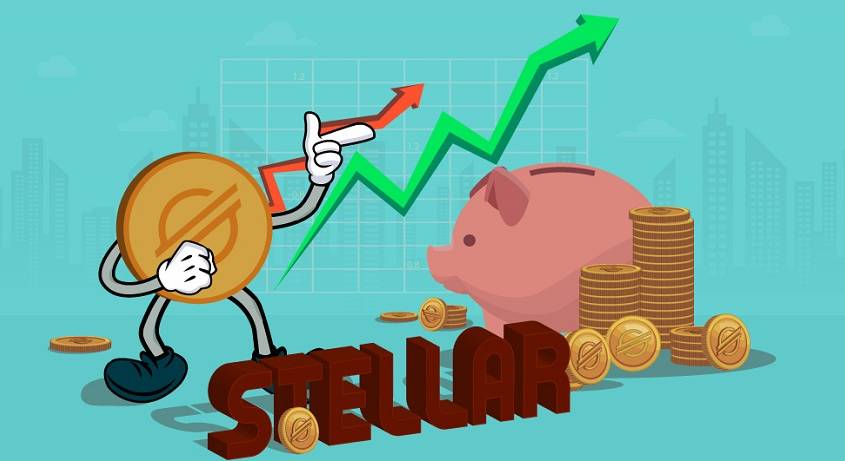 XLM Still Holds Bearish Pressure Despite Moderate Improvement
The crypto market is reflecting improvement since yesterday. The upsurge in anticipated to stay for a while. However, Stellar is among the few coins that are registering moderate movement. However, the speculations about the coin are that it would give flourish results in the future.
The coming days might reflect hefty improvement. The traders are recommended to keep calm for a while and wait for the market to recover.
XLM/USD Price Chart: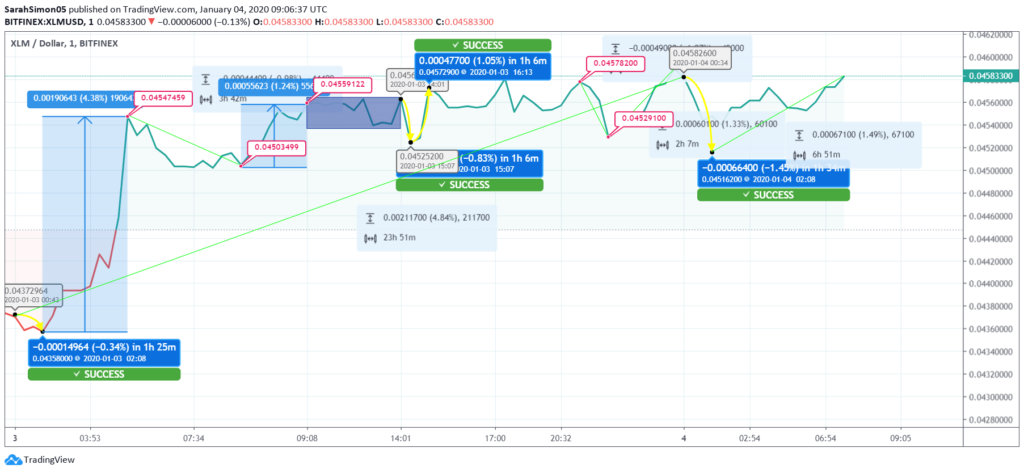 Yesterday, Stellar coin started dealing at $0.0437. The price slipped slightly to $0.0435 by 0.34%. The coin jumped to $0.0454 by 4.38% hike. Later, the XLM price dropped and touched $0.0450 by 0.98%. Then, the currency moved to $0.0455 by 1.24% hike. The price locked around $0.0455 for some time and later dropped to $0.0452 by 0.83%. After that, the price of Stellar cryptocurrency jumped to $0.0457 by 1.05%. The final hours of the day again witnessed some volatility. XLM price slipped to $0.0452 from $.0.457 and again climbed to $0.0459. The coin closed the day at $0.0458. The intraday movement marked a 4.84% escalation in the Stellar Lumens. Today, the currency dropped to $0.0451 by 1.45%. Recently, the price recovered and escalated to $0.0458.
Stellar Price Prediction
The recent improvement has given new hope to the traders. The coin is likely to breach the immediate resistance level at $0.0462 in the coming hours. It looks like the intraday traders in Stellar crypto would close with a profitable digit. XLM coin is speculated to give flourishing results in the short-term period.
| | |
| --- | --- |
| Resistance Level | Price |
| R1 | $ 0.046246 |
| R2 | $ 0.047258 |
| R3 | $0 .048609 |
| Support Level | Price |
| S1 | $ 0.043883 |
| S2 | $ 0.042532 |
| S3 | $ 0.04152 |
Introduction The UAE has become an attractive destination because of its liberal vis…