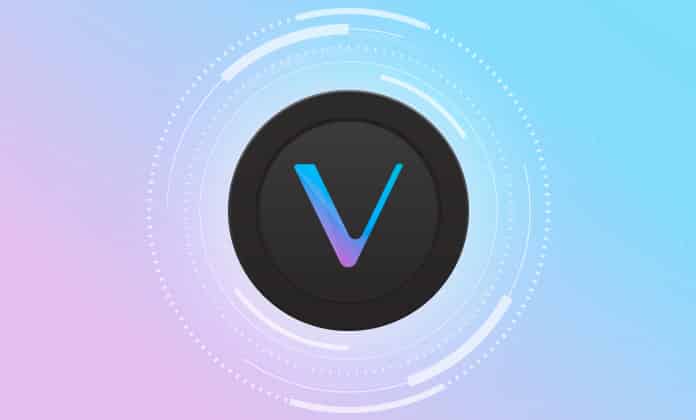 Why Is Vechain (VET) So Unique in the Market?
What Is Vechain (VET)?
VeChain is a blockchain platform designed for corporate use to handle both private and mass-market decentralized applications (DApps). The platform was formed in 2015 and has since developed to become one of the most well-established enterprise-focused blockchain platforms, with a market valuation of $11 billion at the moment, making it the 22nd biggest cryptocurrency platform. Right now, it has slipped to the 33rd position.
So, suppose the user was unable to read through the technical jargon, then, in a nutshell. In that case, Vechain is a network, upon which different applications like a decentralized exchange and yield farms can be deployed. It does what Etherium does but way faster.
Vechain (VET) Price History
VET's initial coin offering was around 0.29 USD. It then plunged down to the price of 0.02 USD; after this plunge, investors recognized the potential of VET and started scooping it up, which resulted in the parabolic rise in the price of VET. Owing to which it reached an all-time high of 0.28 USD. The current VET is around 0.073 USD. If someone had bought it in early 2021, they would still be up around 400 percent.
Vechain (VET) Technical Analysis and Working
At the current moment, the VET is trending on its support line of around USD 0.073, which it's way down from its all-time high of around USD 0.28, which it reached in the Q1-Q2 of 2021. Right now is a great time to scoop up some VET, as it is at a discount. With the impending bull market on the horizon, the price of VET can also skyrocket. A closer look at the moving averages of 12 and 26 weeks can also be looked at to find the right time for a price spike. So, in essence, if the Bitcoin is increasing at a good rate and at the same time moving average of 12 weeks of VET has crossed the moving average of 26 weeks from beneath, making a golden cross, that would be an ideal time to buy some VET. On the other hand, if one would like to hold for the long term, then right now is a good time to start dollar-cost averaging on VET since it's at its all-time low in the last 4-5 months.
Is the Vechain Crypto a Good Investment?
VET has been an established player in the top 50 cryptos for a better part of the last year. VeChain is intended to assist businesses in increasing supply chain efficiency and leveraging the unique capabilities of the VeChainThor blockchain to create and use apps that enhance their company operations. Its primary focus is on delivering solutions that let businesses integrate their real-world operations with blockchain-based services. It has been deployed to various use cases, including medical, energy, carbon, logistics, FMCG, gaming, and NFT. According to the VET crypto price prediction by CryptoNewsZ, the long-term performance of the VET is optimistic and might reach $2.41. Due to such reasons, it can be termed as an excellent investment. 
Why Is Vechain (VET) So Unique in the Market?
VeChain is a platform designed to give organizations a comprehensive solution to increasing efficiency and establishing new ways to do business and manage their operations. According to FXStreet, VeChain (VET) is setting itself up as an altcoin market leader. VeChain has developed a wide range of tools and services to assist it in accomplishing this, making it an appealing alternative for organizations.
Bottom Line
Unlike many other intelligent contract-capable blockchains, the VeChainThor platform is very efficient. It requires only a fraction of the energy that competing platforms do, thanks to its master node-based consensus method. It accomplishes this while retaining a comparable degree of security. According to VeChain, the yearly energy use of the VeChainThor blockchain is equivalent to only 2.4 percent of the energy expenditure of manufacturing a single bitcoin. It's an investment that can power the future through its energy-efficient smart contracts.
Introduction As a global financial hub, Singapore has seen tremendous growth in the …