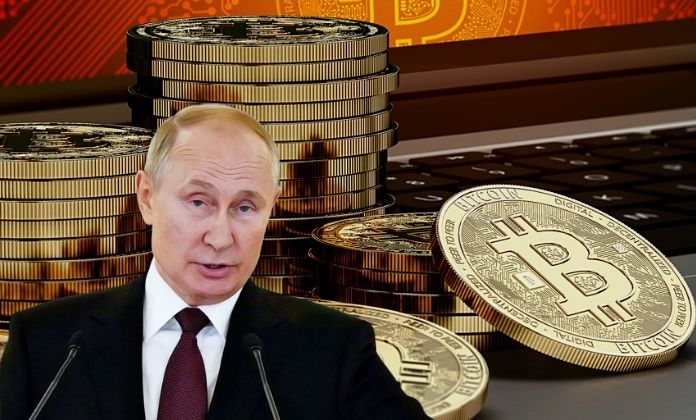 Vladimir Putin accepts the role of Crypto for Making Payments
Vladimir Putin accepts the role of Crypto for Making Payments
Vladimir Putin, the President of Russia, has openly shown support for cryptocurrencies. Cryptocurrencies are facing rigorous scrutiny by authorities in many countries because of concerns related to financial fraud and criminal behavior.
In an interview with the CNBC uploaded on the Kremlin's site on Thursday, Putin stated that cryptocurrencies "have the right to exist and can be used as a means of payment." This kind of statement raises hopes for Russia's acceptance of cryptocurrency for international commodities trading in the future. He emphasized that it would be too early to discuss the use of virtual currencies for trading oil and other commodities, which constitutes the majority of Russian exports.

"I believe it has value," Putin told CNBC at the Russian Energy Week event in Moscow on Wednesday. "But I don't believe it can be employed in the oil trade."
When asked if bitcoin or other cryptocurrencies can be used to sell oil instead of dollars, Putin said it's "too early to talk about the exchange of energy resources in crypto" during the interview.
In the interview, Putin cited the enormous amount of energy required to run a Proof-of-Work (PoW) system consensus protocol, which is used by the world's most popular cryptocurrency, Bitcoin, as a possible obstacle to its use as an exchange medium for oil deals.
We may say that the US bites the hand that feeds it in this regard. This dollar gives you a leg up on the competition. It is a universal reserve currency, and the US currently utilizes it to promote political purposes, harming their strategic and economic interests as a result,
he added.

After being slammed with penalties in 2014 following the invasion of Crimea, Russia has explored options of dealing in dollars, and Putin blames the U.S for using its currency as a weapon. According to crypto supporters, decentralized currency would soon replace fiat money produced by central banks.

The Bank of Russia has frequently warned investors that the cryptocurrency market is highly unstable and that virtual currencies cannot be used to make internal payments. According to Interfax, Deputy Finance Minister Alexei Moiseev said this week that there are no intentions for a nationwide ban like China's.

Putin's willingness to tolerate cryptocurrencies comes as the White House contemplates initiating a wide campaign to evaluate and harmonize crypto policy across President Joe Biden's cabinet, which might result in new laws. China cracked down on the market this year, banning all cryptocurrency transactions in September.
Introduction The UAE has become an attractive destination because of its liberal vis…