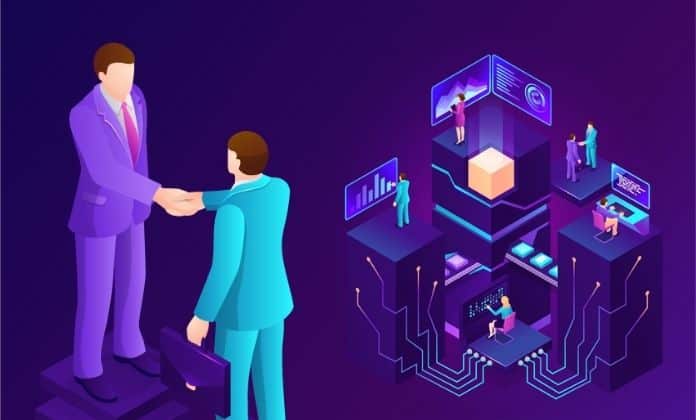 Lightning and Hacken Enter a Strategic Partnership
Lightning and Hacken Enter a Strategic Partnership
After establishing a partnership with BSC a month ago, Lightning has now joined hands with Hacken. The strategic alliance will see Hacken lending its security solutions to Lightning and conducting full-fledged audits. As a result, it will boost Lightning's security while facilitating confidence among investors.

Any future projects looking to get support from Lightning will go through thorough audits. With the development, Lightning will acquire audit contracts during the pre-launch stage and eliminate any issues threatening long-term success. Once the audit is conveyed, Lightning will provide a gold-standard seal of approval to the project. Gaining approval means the project can easily find viable investors and spread the word about the product.

From the investors' vantage, the partnership brings security and stability to the venture. It will secure every upcoming project based on Lightning as Hacken will remove every barrier stopping investors in decentralized finance with its security.
Companies' Thoughts on the Development
Lucas (Lightning's Founder) commented on the situation stating, Hacken deals with top-quality projects and provides critical security solutions. With Defi gaining global popularity, the number of frauds and rugs is also increasing. Under such scenarios, it is pivotal that Lightning establishes as many security standards as possible. It will secure all the hand-picked projects, boosting Lightning's market stature. The collective efforts of Hacken and Lightning will improve both companies' operations. Hacken seems like an ideal addition to Lightning's partner portfolio, and the team is delighted to grow together.

Dyma Budorin (Hacken's CEO) also shared his opinion on the collaboration. As per Dyma, joining hands with Lightning presents an ideal chance for Hacken to showcase its security prowess into multiple innovative products. Startups tend to face issues while finding a stable security provider. With the latest development, Hacken can help startups integrate esteemed security and get esteemed support from Lightning.

Given the stature of both ventures, the community is showing immense excitement—the propositions offered by the platforms sign towards a bright future for the Defi sector.

Introduction The UAE has become an attractive destination because of its liberal vis…