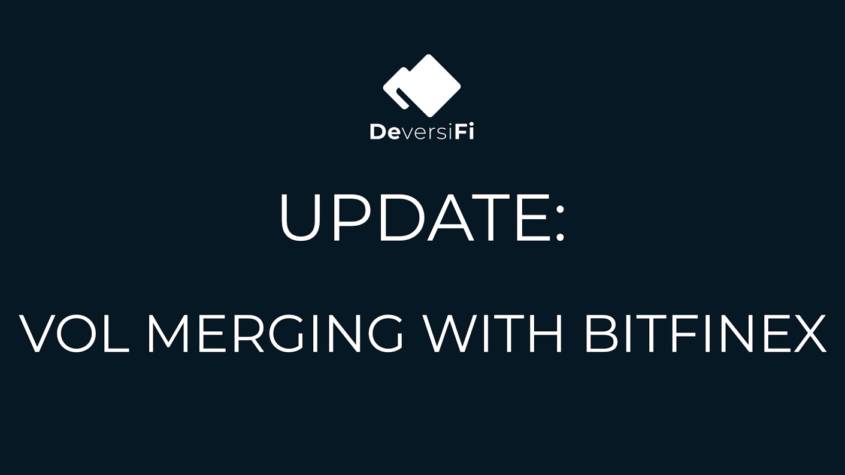 Ethfinex to Stop Operations From October 12; Volumes to be Merged with Bitfinex
Decentralized exchange Ethfinex.com will stop business permanently on October 12. To ensure that the interests of the existing traders and users are not compromised, the volume of Ethfinex will be merged with Bitfinex.
The blog also mentions that the merging will be done over 30 days and once the exchange closes, users are free to decide whether they want to continue with Bitfinex or migrate somewhere else. Those traders who decide to stay with Bitfinex will be able to do so without any effect on their current transaction fees; also, the risk of any loss to the amount of existing trading volume will be eliminated. Traders need not take any action; the merging is an internal process.
Company representatives explained that Ethfinex was a temporary means to explore the potential of decentralized trading. The goal is to create a platform for a smooth and fast user experience. Additional trading features will be added for a futuristic experience.
Ethfinex is in the process of transforming into DeversiFi, a new and fast decentralized market. It is now transferring its digital tokens to DeversiFi. After the transfer, Ethfinex is planning to start the margin trading and futures market.
The team explained that "With the evolution of Ethfines Trustless to DeversiFi and the fast-approaching Margin, Lending and new Fee features- giving DeversiFi a competitive edge against other exchanges- now is the time to close down ethfinex.com."
Ethfinex had a volume of $1.81M in 24 hours, close competition with Bitfinex in terms of activity; it also carried 256 pairs. Even though there is so much volume, but the Ethfinex Trustless app shows no activity in the past few days.
There are speculations that market volatility may increase due to the upgradation of Ethfinex and Bitfinex. This is being undertaken to increase security and increase the speed of the system. Bitfinex also announced that trading of USDT/USD is now open.
Building a career in the crypto industry appears realistic and optimistic, as there is a d…