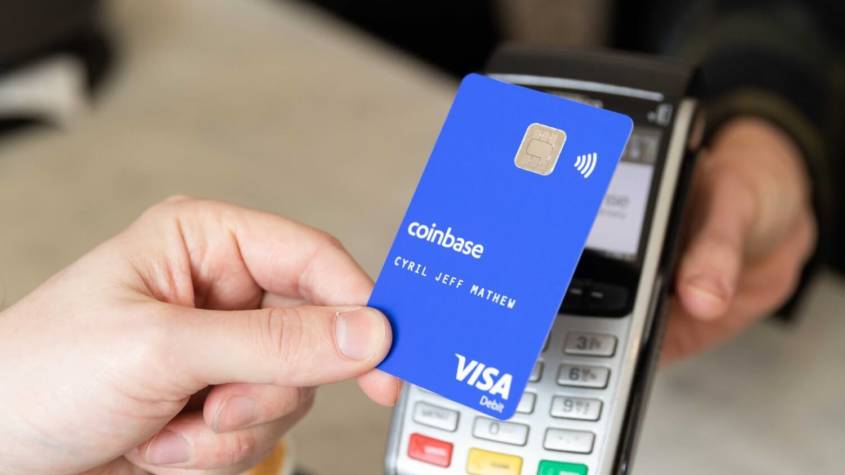 Coinbase to launch a cryptocurrency card with VISA
The digital currency exchange giant Coinbase is partnering with VISA to launch their own cryptocurrency card. This card could be used to make transactions in cryptocurrency. It will also accommodate the transactions made at an ATM.
Cryptocurrency has seen its fair share of ups and downs with more and more people being aware of it now. A large percentage of people still have a distrust for cryptocurrencies and this huge step taken by Coinbase and VISA could help ward off the fear. These cards would become easy to use and safer which would show the real potential of a cryptocurrency.
These cards will be linked to the cryptocurrency wallets of the customers with Coinbase. It will allow transactions to be made in Bitcoin, Ethereum, XRp and Litecoin. It will make these relatively new currencies way more effortless than the paper notes we are all accustomed to using.
The Coinbase card could be used anywhere in the world and to make that happen, the exchange will convert the cryptocurrency to fiat currency everywhere the card is used with the help of VISA services.
VISA has been around for years, and they have had a solid impact when it comes to customer trust. This partnership could prove profitable as Coinbase leverages this trust and reaches out to more customers than ever. As more people would be moving to cryptocurrencies, the fiat currency could see a drop.
IMF has shown concern towards these rising cryptocurrencies and has called them disruptors of the economy. According to them, if proper measures aren't taken, they could affect the world economy, and the authorities need to keep an eye on such disruptive technologies.
As banks and other financial institutions are getting into blockchain technology it won't be long when people will start using cryptocurrency as much as fiat currency, if not more. These decentralized currencies offer the ease of transferring any amount of money to anywhere in the world with virtually no cost.
And since it is not backed by any government or an organisation, it is not taxed at any level. It also makes trading internationally much easier by removing barriers or restrictions of trade, and it cannot be exploited by fraudsters.
In conclusion, this new wave in cryptocurrencies will help make it easier and more trustworthy for new customers and would help gain a better reputation than it already has to make way for a more secure and decentralized way of making trade internationally. We can only sit back and look at the changes going on in the cryptocurrency market as new regulations are put in place and maybe a day will come when crypto would be the only currency people use.
Building a career in the crypto industry appears realistic and optimistic, as there is a d…