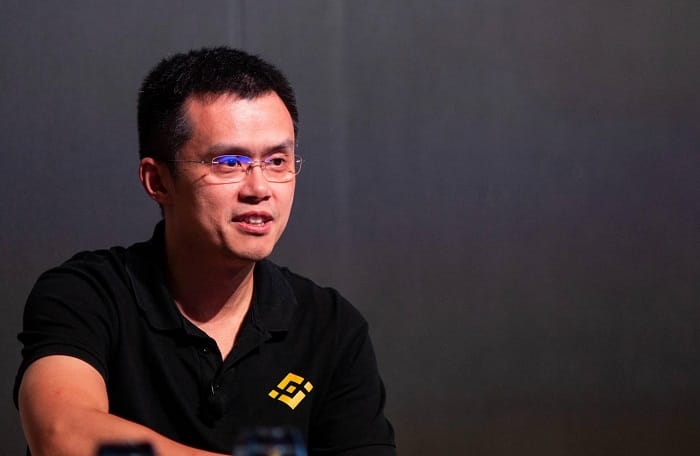 Binance Launching Fiat-to-Bitcoin Exchange in Singapore
Binance, which is one of the largest crypto exchanges in the world, is ready to launch its new fiat-to-crypto platform in Singapore next week. The CEO of the exchange, Changpeng Zhao announced the news a few days ago saying that the exchange is coming up with a Singapore based Fiat-to-Bitcoin in April month. However, now even the timeframe is disclosed.
The CFO of the exchange said, "Next week we are going to launch the Singapore simple buy/sell on-ramp," said Zhou, who was in town for Paris Blockchain Week. "It will actually be a new product we are launching, as a very easy buy/sell platform so users in Singapore can buy and sell Bitcoin with Singapore dollars."
Changpeng Zhao stated that for now, in Singapore, they are starting with Bitcoin only; however, it is hoping to add more crypto coins in the future. He said that considering the set of rules and regulations the exchange has to follow it would be easier for the exchange to start with coins that are popular and are known to the people; then slowly the company would grow on the well-built base.
Binance has been working on this particular project since the beginning of the year. It started with signing a partnership deal with Simplex which would enable users/traders to use Visa and MasterCard to while buying cryptos. Last month itself, the exchange established Binance Lite in Australia. This platform would enable users to purchase Bitcoin at newsagents which are spread over 1,300 places across Australia. The exchange has a presence in Uganda. The exchange is pondering over a thought of launching decentralized exchange too.
When asked about the reasons behind the thought of launching DEX, the CEO of the exchange said that there are a few reasons. He said that change is inevitable.
"I think the key here is that innovation is going to happen regardless of whether it comes from us or other people – so we would rather be proactive." The institutional trading volume on the Binance has increased by 40 to 50 percent since the last six months. These investors are using Binance's API.
He said that at present, the whole world is centered on old money or a traditional form of money (fiat money). He says that it is great; he said that these institutions do not work as fast an accurate as the crypto world does. Which most of the crypto observers would not deny.
Introduction The UAE has become an attractive destination because of its liberal vis…