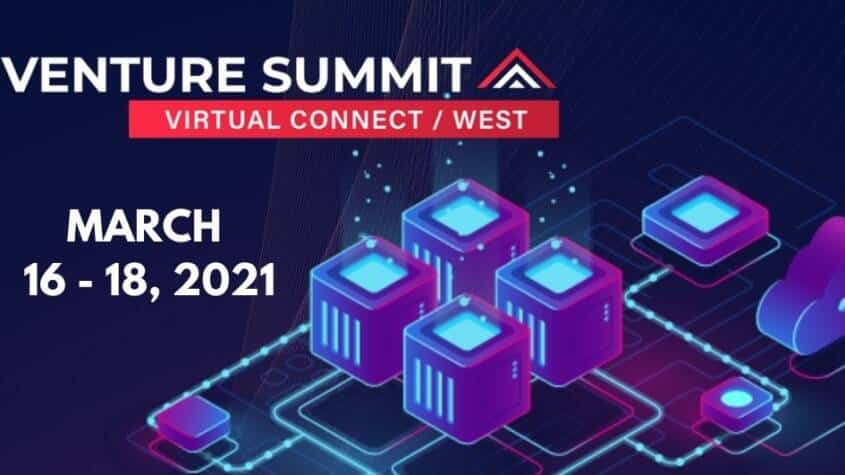 Venture Summit Virtual Connect West: All You Need to Know
Venture Summit Virtual Connect West is one of the megaevents providing a credible platform to investors and innovators to connect and collaborate for bringing new-age innovations to reality. The upcoming  Blockchain Conference is scheduled to take place on March 16-18, 2021, and will witness the top innovators and investors' participation from across the globe. The scale of the event can be easily estimated by the fact that more than 100 private organizations will present their startup ideas at the summit. This makes it an excellent opportunity for the people to collaborate and explore emerging opportunities by raising funds for their venture.
A line of eminent speakers is scheduled to address the summit and listening to these eminent personalities is an excellent learning opportunity. Among the prominent speakers, some significant names include Coleman Adams, Hasan Basrai, Reetika Bhardwaj, Jonathan Charles, and Angelo Del Priore. These speakers will discuss in detail the opportunities available across the spectrum and how innovators can raise the fund from venture capitalists to take their ideas forward.
There will be a range of topics discussed during the summit as the agenda of discussion is vibrant and all-encompassing in nature. The focus of deliberations will be on discussions of how to seek investments, opportunities for the female founders, boot camp sessions for new startups, methods to scale up startups globally, and discussion on the outlook of 2021 in terms of investing and expanding the business. During the program, many companies are scheduled to present their business plans to investors to raise money for their future projects. The issues related to the financial technology innovations, the art of negotiations, and strategies for exiting the business will also be discussed among the participants.
Among the frequently asked questions, the most common query from participants is registering for the event and whatever is included in the process. The detailed information related to registration, registration fee, and things included in the registration can be found on the Registration link. The agenda of discussion and details of the activities that will happen at the summit are available here. Startups can participate in the summit by becoming part of the discussion or presenting their business ideas for exploring an opportunity to work closely with the investors.
The event is significant and presents a wonderful opportunity for future collaboration that could possibly change the face of the technology across the business domains. The event will help startups to raise funds while helping venture capitalists to invest their money judiciously.
Building a career in the crypto industry appears realistic and optimistic, as there is a d…