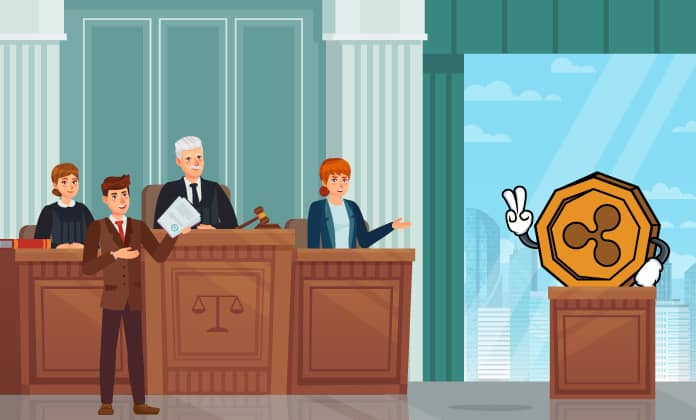 Ripple Prepares to Win the Case Against SEC by April 2022
The long-waited court case between Ripple vs. US SEC will finally see the day of the list, with the hearing on April 2022. Both the firms are fighting strong cases against each other post the security regulator filed charges in December 2020 after the sell-off of the XRP securities that were unregistered during 2013.
Since last year, Ripple has been continuously fighting against the SEC, claiming no such sale happened.
Jeremy Hogan, a lawyer representing the Ripple community, had said the case is finally ending soon and will get the day of light by 2022 April. However, he is not the first lawyer or analyst to predict promising news. In fact, Brad Garlinghouse, the CEO of Ripple, said that the company is looking forward to settling all its scores against SEC by April and ensuring it wins the case.
XRP's prediction of Big Bull Run in 2022
Ripple's own Cryptocurrency, XRP, has been failing to attain the market surge since the SEC verdict. The price of XRP plummeted during January 2021 as the market mood became negative.
Furthermore, partners of Ripple began to distance themselves from one another in order to prevent a clash with the Securities and Exchange Commission of the United States (SEC). As a result, XRP stayed away from the participation as much as it should have in the altcoins market rise of 2021.
In reality, it has been steadily slipping down the rankings, allowing other nascent cryptocurrencies to gain momentum. XRP, on the other hand, remains in the top 10 Cryptocurrency rankings. XRP is now trading at $0.83 with a market worth of $40.1 billion. Click here to know more about XRP price predictions.
In case Ripple wins the case against SEC, there will be a huge market rally in the price throughout 2022. As per crypto analysts, XRP will be able to cross the market rate compared to its own earlier price or hit a double-digit.
Building a career in the crypto industry appears realistic and optimistic, as there is a d…