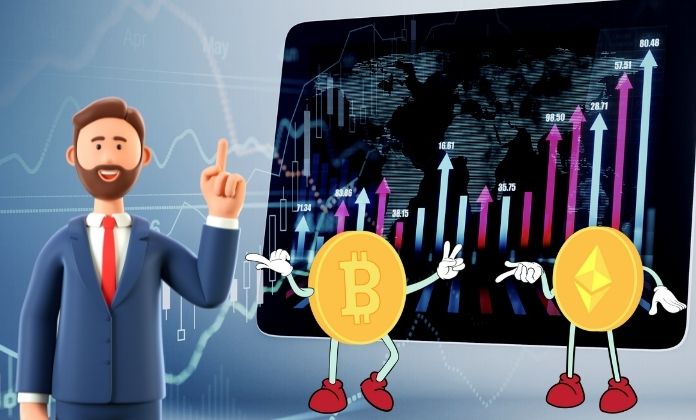 Home
Bitcoin News
Promising October for Bitcoin and Ethereum After a Low September
Promising October for Bitcoin and Ethereum After a Low September
October has brought in some good news for crypto investors. This month, Bitcoin is worth $50000 per Bitcoin, and Ethereum closely approaching $3500 per ether. Speculations are rife that the U.S. Bitcoin Exchange Traded Fund (ETF) might be soon approved. Crypto experts have been expecting ETF to be coming soon in October.
The news about the bitcoin ETF approval came into light in August, when Gensler, the U.S. Securities and Exchange Commission Chairman, stated that Bitcoin futures ETF complying with the SEC's strict rules can be submitted for approval.
SEC has consistently rejected multiple attempts to create Bitcoin ETF, stating potentially high chances of price manipulation. Five ETF application responses are expected to be received from the SEC in October. This has caused significant excitement among crypto traders. A few more applications might be approved in November and December.
All these predictions and estimations about the Bitcoin Futures ETF have led to a steep rise in the market for cryptos. This rise can also be considered short-term. The future fate of Bitcoin is now dependent on ETF market approval. Some experts have been saying that Gensler has been more receptive in believing that Bitcoin ETF futures could attract more investors in Bitcoins.
ETFs that will be future-based might be able to generate excessive capital inflow, but the spot market also needs to flourish and be in bull condition. This will be a completely risky environment.
It will be interesting to know SEC's decision and the Bitcoin market's reaction to it. Experts predict a high growth prospect for both Bitcoin and Ethereum.

Building a career in the crypto industry appears realistic and optimistic, as there is a d…