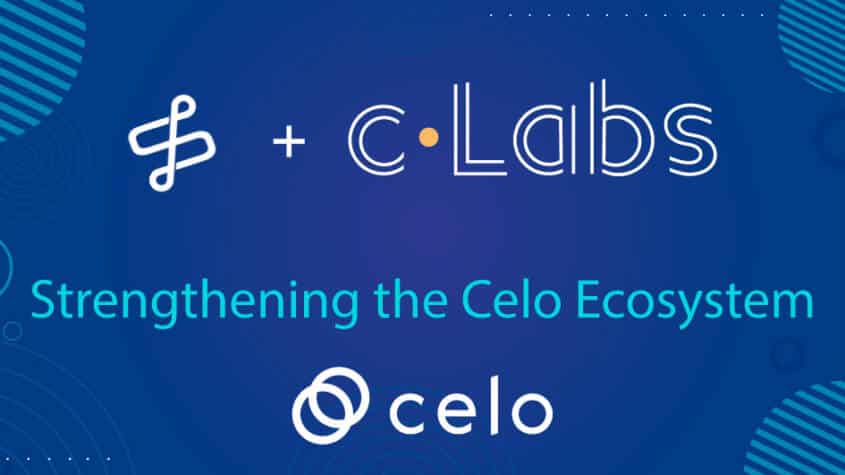 cLabs to Acquire Summa's Cross-Chain Architecture
cLabs announced the acquisition of Summa, one of the world's leading firms in cross-chain architecture. The acquisition is set to strengthen cLabs' Celo ecosystem. With Summa's technical expertise in cross-chain architecture, cLabs will establish seamless interoperability between the Celo ecosystem and multiple layer one blockchains.

Thrilled about the acquisition, cLabs announced that Summa's advanced blockchain interoperability will help them build cross-chain bridges between blockchains and Celo. Naval Ravikant, INBlockchain, and Polychain Capital have deeply invested in Summa to make it a key contributor for cryptocurrency ecosystems of Ethereum, Zcash, Cosmos, and Bitcoin.

A team of specialized engineers runs the cross-chain architecture and boost tBTC to develop a proven record of blockchain interoperability innovation. The team also has extensive blockchain architecture knowledge, which is a great addition to cLabs. This acquisition will bring Summa's expertise onboard, and cLabs can upgrade their interoperability functions with this additional support. Summa's expertise will also decentralize and diversify the Celo chain and the Celo Reserve to make it completely permission-free when it comes to interoperations. The UX and security of the Celo Platform will also improve seemingly with this acquisition. According to the CTO of cLabs, Marek Olszewski,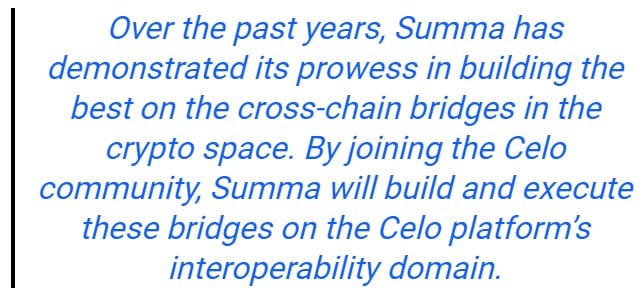 Summa founder Barabra Liau concurs with Celo's mission and wants Summa to help them create a prosperous environment, aligned with the realization of new blockchain possibilities and crypto advancements. The Summa acquisition is based on Celo's vision to make the crypto ecosystem larger and diverse.

Introduction As a global financial hub, Singapore has seen tremendous growth in the …