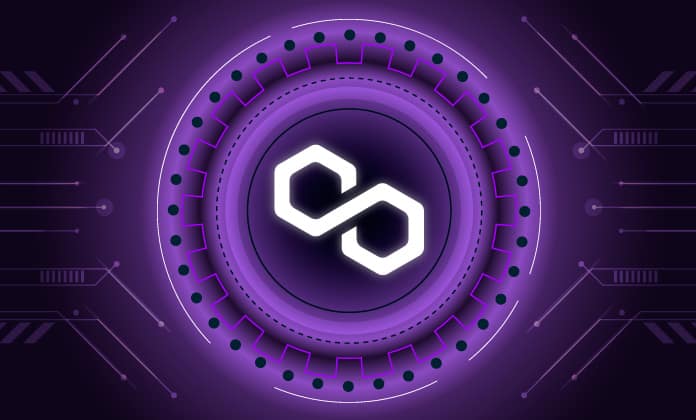 Polygon Price Prediction – Will MATIC Price Hit $5 in 2022?
Introduction
Polygon has grown in popularity in recent years and has become a prominent Ethereum side chain. Because they allow for further innovation, side chains are critical to the Ethereum network. Their improved transaction throughput makes them extremely dynamic when it comes to scalability. As a result, they contribute to the Ethereum ecosystem's diversification and decongestion.
What Is Polygon (MATIC)?
Polygon is the world's first well-regulated, simple-to-use Ethereum infrastructure development platform. Polygon SDK, the framework's basic component, is a modular, versatile framework that can be used to create a variety of applications.
Polygon's native token, MATIC, is an ERC-20 token that runs on the Ethereum network. Furthermore, the tokens are used as a payment method on Polygon as well as a settling currency between customers of the Polygon marketplace.
How Does Polygon Work?   
Polygon's MATIC Side chain works in the same way as Proof-of-Stake blockchains. Except for the fact that transactions are grouped and processed over the Ethereum mainchain, its token, structure, client nodes, validator nodes, local dapps, and other features are identical to those of other networks.
However, Polygon has developed a layer-2 network for developing Ethereum-compatible blockchain networks.
Price History of Polygon
Polygon was first released in October 2017 under the name Matic Network. The Matic Network team significantly contributed to the Ethereum environment prior to launching their platform in 2019. On Ethereum, the Polygon team developed the Plasma MVP, WalletConnect protocol, and the widely known Dagger event notification engine. MATIC announced its re-branding as POLYGON on February 9, 2021, to obtain global awareness. By modernizing the system and including the Matic Plasma chain, they were able to increase their overall reach. Its current focus is on creating distinct blockchains that may freely exchange value and information.
Price history:
MATIC Price (US $)
2020 Q4 0.02
2021 Q1 0.16
2021 Q2 1.06
2021 Q3 1.21
Present Day 1.66
Polygon (MATIC) Price Analysis 2022-2025
MATIC is a promising cryptocurrency for 2022. MATIC's price in the year 2021 has undergone several positive swings that are greater than the previous years. More importantly, these are immediately followed by volatility and corrections. Furthermore, several cryptocurrency experts believe that March will be altcoin season. You can check more details here for the long-term Matic coin price forecast.
MATIC must burst through the retracement level at USD 2.72 in the short-to-medium term scenario. It has to create further support at the Fib level of USD 1.48 to do so. Overall, MATIC price forecast for 2022 is positive. Also, it has a good chance of setting a new high in 2022. However, it will only succeed if it overcomes multiple psychological barriers.
According to the platform's most recent upgrades, improvements, MATIC investors may expect a slew of collaborations and integrations by 2025. Furthermore, this might raise the value of MATIC in the cryptocurrency market, making it a good investment because the price could rise to approximately USD 20.
The Rise of the Polygon Network
The emergence of NFT and DeFi projects on the Polygon network's chain has fueled the network's development. The project's development potential has also been bolstered by public support and investment from noteworthy investors like Mark Cuban.
The OpenSea NFT marketplace and Augur prediction market are two examples of successful projects that use the Polygon architecture. They handle billions of dollars in transactions each month as a group.
Conclusion
In 2022, MATIC has a great future. Investors may see MATIC achieve new heights as a result of continuous advances inside the MATIC ecosystem and in the larger cryptocurrency market. 
Furthermore, for 2022, the optimistic MATIC price estimate is USD 2.72. If investors determine that MATIC, along with popular cryptocurrencies such as Bitcoin and Ethereum, is a solid investment in 2022, it may even achieve a new level. Furthermore, it has a possibility to hit USD 5 in the second half of this year.
Introduction The UAE has become an attractive destination because of its liberal vis…