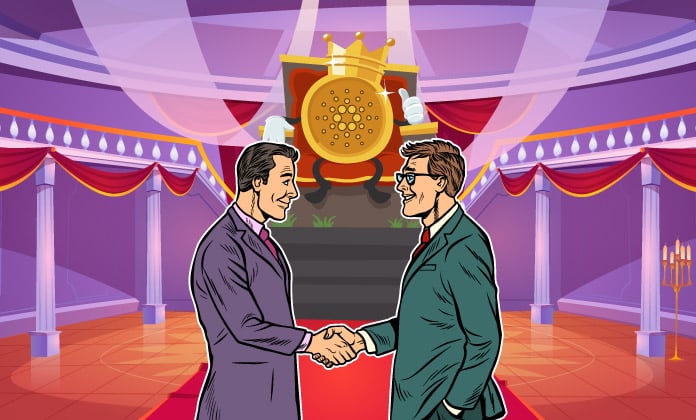 Partnership with Veritree will Give Samsung Exposure to Cardano
Global tech company Samsung announced its partnership with Veritree project that will help in getting better exposure towards Cardano and is aiming to plant around millions of trees that could help in fighting climate change.
In the first quarter of 2022, the business hopes to have planted two million mangroves near the Mahajanga area of Madagascar.
The specified coastal region was chosen because there is a huge bio-diversity issue here owing to deforestation in the large-scale," and Samsung is collaborating with Eden Reforestation Projects and community members to complete the project.
Veritree, a reforestation platform by Tentree, a well-known sustainable apparel brand working towards planting ten trees for every piece of sold clothing, created Veritree, a reforestation platform that leverages the Cardano Blockchain as its foundation.
Veritree is the world's first fully integrated platform built with blockchain technology to alter the restoration space through technology. Veritree offers restoration partners with a full toolkit that enables them to gather and manage ground-level data and provide it directly to all stakeholders.
Veritree allows incorporating Nature-Based Solutions into any company strategy in a simple manner.
As per Samsung's official statement, the company partnered with the platform working towards the climate solution will help towards the contribution and leverage Blockchain for the verification and tracking of every step.
According to Mark Newton, the director-general of corporate sustainability for Samsung Electronics in America, the company is keen to build its own history for the purpose of collaboration driving its aim to a plantation of trees and helping to bring down global warming.
Exposure for Cardano
Samsung announced its exposure towards the globally recognized Cardano Blockchain in a statement made during the Las Vegas CES Conference. Samsung's statement stresses towards company's sustainability aim stretch back to the 1970s, the year Econo TV was established, which used an immediate reception function to minimize power usage by more than 20%.
According to this Cardano price prediction, Cardano is in the sixth position in terms of growth and shows potential to move up in the rank.
Building a career in the crypto industry appears realistic and optimistic, as there is a d…