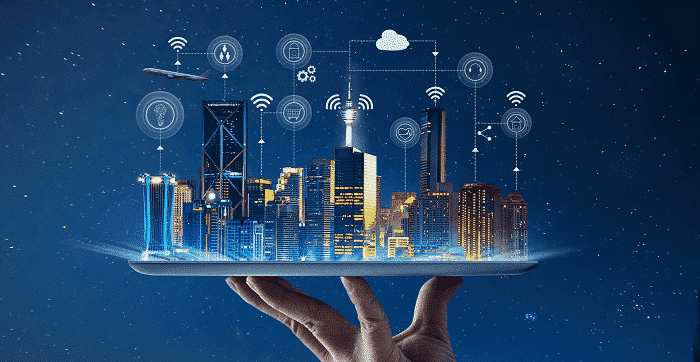 Buying Property Brick by Brick Using Blockchain is Possible Now
Technology firm Lakeba Group in a joint venture with IBM is pioneering a new way to sell real estate. They are experimenting by selling two South Australian apartments 'brick by brick' using blockchain before it can be implemented on a global scale.
Two of the apartments present in Adelaide's tallest residential building, Kodo, will be 'fractionalized' and put on sale for investors as 'bricklets.' The apartments have been divided into 20 'bricklets'; the price of each 'bricklet' has been fixed at $23,000 to $25,000. This sale is open for investors, who can then trade the bricklets on bricklet.com.au, which is probably going to be launched very soon.
Lakeba is presently in talks with every state and territory in Australia so that the platform can feature real estate properties from the country.
Lakeba Group head of commercialization, Darren Younger dreams of taking this platform to a global level. He said that "Once we've proven it in Australia we're definitely looking at taking it internationally to countries with Torrens title such as the UK, Singapore, Malaysia, and Canada."
David Ridgway, SA Minister for Trade, Tourism and Investment expressed his excitement, "Australians will potentially be able to become investors in property for as little as $25,000 – directly holding the fragment of the property deed rather than investing in a trust, financial product, or other intermediary platform. It's exciting to see a company like Lakeba Group utilize blockchain to set up what could possibly be a globally significant service from right here in Adelaide."
The idea was first discussed by Lakeba Group with SA Government representatives at the Global Blockchain Summit. After that, the company worked meticulously with the Land Registry in SA and other government officials, as the scheme needed the title for a property to be entitled to 20 individuals.
Over the past year, Australia has taken several initiatives to become the front-runner in blockchain innovations and adoptions. The blockchain technology has been seen spreading its tentacles in all segments of the Australian ecosystem.
Building a career in the crypto industry appears realistic and optimistic, as there is a d…